Tribe Builders Mastery Program
AN INVITATION   |   BEHIND THE PROGRAM   |   ABOUT THE PROGRAM   |   QUESTIONS   GET STARTED!
Dear Leaders, Community-Builders, Facilitators and Organizers of Local Events,
Do you have a desire to lead a thriving and engaged local community?
Do you organize a Meetup group and long to make something more of it?
Are you an entrepreneur, facilitator or teacher leading a community that you want to take to the next level?
Are you a creative visionary needing practical solutions to grow your business and community?
Are you overwhelmed by all the information and resources out there that promise to grow your business?
Do you feel tired of hosting events that only attract a handful of people?
Do you wish you had a Tribe of loyal participants eager to see what you're offering next?
Do you feel stumped around how to systemize the operations of your community so that you aren't reinventing the wheel over and over again?
Are you ready to make more money and be more profitable?
I present to you:
The Tribe Builders Mastery Program
A unique and holistic program developed to equip you with simple tools to help you and your community flourish!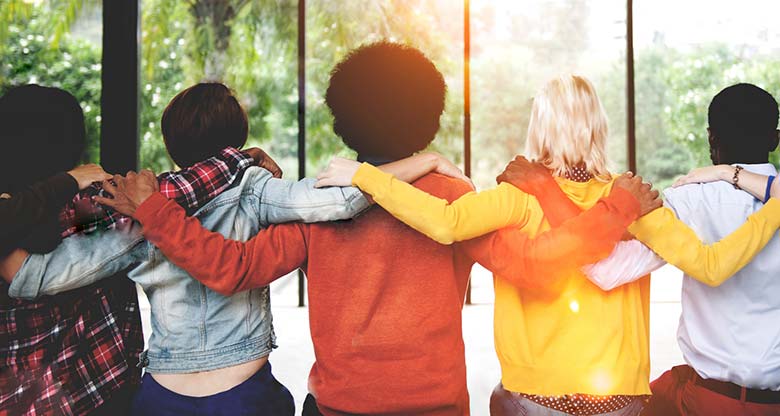 You'll be trained to master the essential tools and skills necessary for building and growing a Thriving Tribe in your local area such as Meetup groups, social groups, support groups, or workshop-groups. With leadership, coaching, and support from Amy Silverman along with invited successful Tribe Leaders, Teachers and Facilitators, you'll receive the best tried and tested foundational guidance to make sure that your community reaches new heights.
Hop on a free 30 minute discovery call with Amy
to see if this is a fit for you.
BEHIND THE PROGRAM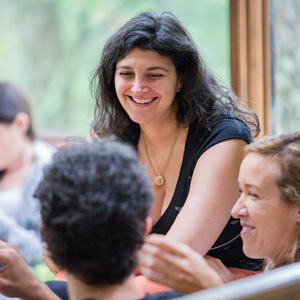 Hey there, I'm Amy Silverman.
I'm the founder and lead facilitator of The Connection Movement, a movement dedicated to growing human connection and communities.  I regularly host workshops, retreats, and coaching programs in self-discovery, transformation and deeper connection. I've got over 20 years professional experience working in Johannesburg, Cape Town, Chicago, Minneapolis, Boston and New York as a workshop creator and facilitator, operations director, public and private school teacher, a teacher-trainer, program-innovator, coach and consultant, small-business owner, and theatrical director.
Who am I and why should you choose to work with me?
I have experience in setting up and growing communities all over the world.
In my city, New York, I have set up and continue to run the Authentic Relating New York community.
I catalyzed and supported the launch (from nothing…up) of circling and connection communities in Johannesburg, Cape Town, South Florida and South Carolina
I conceived and launched the New York I Love to Sing Community Choir and managed it for 2 years (choir currently on hiatus)
I co-founded the Jewish Theatre Ensemble, which is in its 20th year running.
I was the first Head of Operations and Community Development for the rapidly growing organization, Circling Europe.
I single-handedly operated and grew the New York Entrepreneur Meetup to over 4000 members and was honored with a sponsorship from AmEx Open.
And now I'm taking all that experience and bringing it to other Leaders, Facilitators, and Community Builders to help you grow and expand your communities.
Check out what it's like to work with me here:
What's special about working with me?
I have been down your road before…
I know the challenges of building the hybrid of both a thriving community and viable business. I know what it's like to have a gift to offer the world and to feel overwhelmed by the details and logistics. I've done a lot of work getting to where I am today, running a profitable active community in NYC, and this is the kind of program and support that I wish I'd had available to me along the way. I've learned the hard way, trial and error and investing lots of money working with coaches and consultants.
I am a creative visionary with a gift for logistics and operations
I hold a unique balance between creativity and generation coupled with the logistical and practical components of leading and growing a community. My background in facilitation, spiritual and creative work, theatre and improvisation, and personal development has shaped the way that I hold and develop communities. And my background in Operations for Bellmarc Realty, Circling Europe, and NS Designs provide the practicality and systems-thinking that are needing to support the growth, efficiency and efficacy of the community.
I'm a Walking Possibility Machine!
I see possibilities and know how to realize them. I know how to connect dots that others see as dead-ends. I have the ability to assist you with building and leveraging connections and relationships. I have an entrepreneurial mentality and understanding of how to implement your vision into a realistic mission.
I'm a natural Connector and Curator!
I've learned a very important lesson about how to do great things:  I know what I'm best at, I know when to ask for help… and I know how to find the right people to help me.  This program reflects all of my best skills and the skills of select guest facilitators with expertise in specific tools and lessons that we, as Tribe Builders, need to know.
ABOUT THE PROGRAM
What will you gain from the Tribe Builders Mastery Program?
Resources to develop all aspects of your business

Confidence in the process of growing your community

A supportive tribe of other experienced community builders

Smoother operations

Discounted access to experts and special offers

A profitable business
I want to get started, let's set up a call with Amy.
So what's on offer here?
I've developed a rich and jam-packed program to support you in making the most of your community.
I've arranged for incredible, top-notch experts to join me to ensure that you're getting the most useful information from the best sources possible.
We'll work on business foundations to help you understand how to grow a business and a tribe.
You'll be supported in building a dynamic, inviting and compelling community experience.
I'll help you master your marketing and your online presence so that the right people find you and can't wait to join you!
And we'll work together on communications so that your networking, outreach, and community engagement build momentum and flow easily.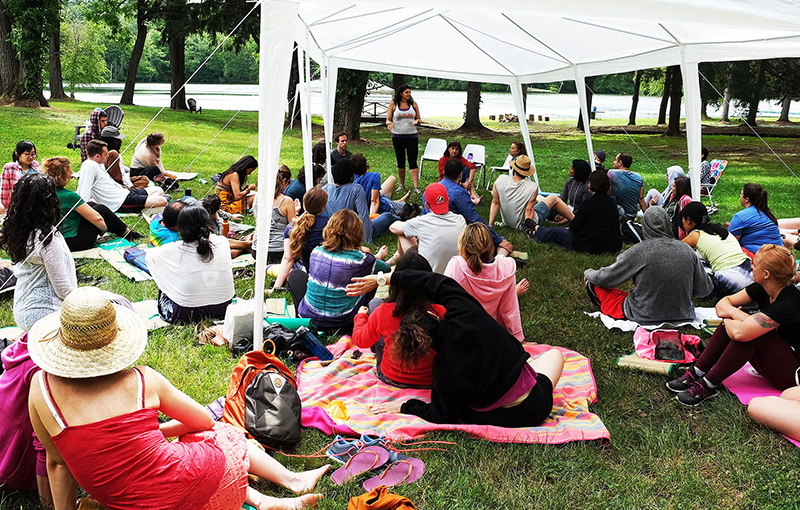 How does The Tribe Builders Mastery Program work?
This six-month program promises rich and relevant live training (nothing pre-recorded).   *All live sessions will be recorded for course-participants to review or catch-up if they missed the session.
Features of The Tribe Builders Program

1 Discovery Coaching Session – 60 minutes
Within your first month of the program we will meet one-on-one to explore your in-depth goals, vision, limitations and intentions in a space of presence and intimacy. I'll be showing you both an effective way of seeing deeper layers of yourself and your vision while also modeling the kind of presence that can inspire your community.
12 Group Online Training Sessions – 2 Per Month (70 minutes each)
Taught by Amy Silverman and invited experts to cover content-rich lessons to help you hone your tribe-building skills
6 Group Q+A Sessions – 1 Per Month (60 minutes)
We are stronger together. On these monthly calls, you'll have the opportunity to run ideas by me, ask questions, receive coaching, and share your progress. Joining in with the other participants allows you to learn from each other's successes and mis-steps.
6 One-on-One Coaching Sessions – 1 per month (30 minutes)
So you're never navigating this alone. Get personalized attention and feedback on where you are, what you need, and how to make the most of this program as you grow your tribe and business.
6 Monthly Facilitated Mastermind Sessions with other Community Leaders around the Globe (80 minutes)
Private Facebook Group for you and your Tribe Builders Mastery Cohorts
To stay engaged with each other and with me. All recordings and resources will be shared here so that you've got access to them whenever you need them during the course.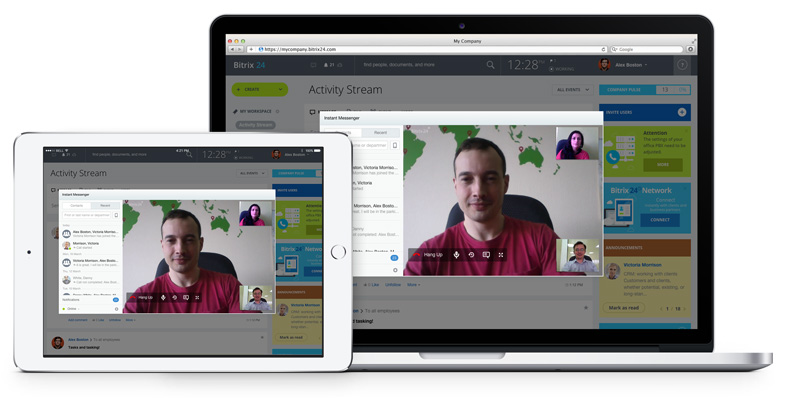 How it will unfold:
We'll meet 4 times per month, live online.
Weeks 1 and 3 of each month
We'll come together for your content-based classes, live online with me and selected experts.  Check out the juicy topics below.
Week 2
We'll come together for a group Q+A session
Week 4
You'll have a private one-on-one coaching session with me
In between our sessions, you'll have access to each other and to me via our Facebook group.
Here are all the goodies we'll be covering in our content-based classes…
How to find YOUR people, or in business-terms, define your target market, define your community's unique flavor and become a magnet for the folks you want to include

Copywriting – write effective event and web copy that helps you find community members who are looking for you and keep them engaged
Support and Legitimize Your Work Using Interviews, Surveys, and Testimonials
Making the Most of Meetup and Facebook  – learn how to take advantage of these powerful community building and community supporting tools
We'll explore and define excellence in Leadership and Facilitation – what makes a leader great?  And how do you become the Community Leader you want to be?
Show me the money!  Learn how to leverage your skills and content and bring your work into corporations and organizations.  And, learn key skills for selling your one-on-one coaching and consulting.
Programming your Year – Creating Workshops/Programs and Parallel Offerings
Building a Culture – traditions, consistency, engaging individuals – birthdays etc, language and communication, social media
Creating Depth in your Community Through Authentic Relating, Giving Back, and Collaborative Leadership/Building Teams
Event Hosting and Followup -greeting, opening, program, closing, followups, supplies, snacks etc
Hosting Retreats that build depth in the community and create lifelong memories
Generating and Managing Joint Ventures, Collaborations, Partnerships
Soliciting and Securing Sponsorships and building relationships with organizations you love
Website Basics – learn the best To-Do's and Don't-Do's so that your website truly supports your goals
Technology, Systems and Support Bootcamp – We'll take a look under the hood at Systems and Operations – stuff like bookkeeping, taxes, incorporation, Hootsuite, Calendars, Virtual Assistants, Fiverr, Upwork and more
How do you make the most of "JV Partners" and Referral, Affiliate Programs
Using Linked in as a tool for growing your online exposure, sharing your voice, and networking
How to share what you do and tell your story so others want to join you, work with you and your community grows!
Learn ideas for effective Networking and FollowUp
Giving talks to grow your outreach, exposure and authority – why and how to get yourself out there in this way
Creating engaging Communication with your Tribe – newsletters, social media
Writing great email series and "nurture sequences"
Growing your Exposure by getting PR and Press
So, my question for you is:  Are you tired of the "some-day, one-day mentality" with regard to really committing to growing your community and business?  
The time is now to…
…expand your business by Building Your Tribe.
…support and help more people.
…get paid for doing what you love.
…simplify your strategy to your specific business needs and attract better results.
…develop stamina and consistency in order to build a strong tribe.
…be supported.
Jump on a call with Amy to explore how you can grow
your business and community through this special program
QUESTIONS
You might be thinking…
Am I ready to invest in learning how to run a community that is not already generating that much money right now?
Here's the great thing about this program… investing in this program actually offers the potential for you to have a return on your investment!   What value would you put on your thriving community? How much would you be willing to put into developing this thriving community? How can your community grow without learning the fundamental tools needed in developing your community?
Q. What if I can't participate live or have to miss a session?
A. Each session will be recorded so that you have access to it anywhere anytime!
Q.What if I haven't started a community yet?
A.Delving into the Tribe Builders Mastery Program would be a great place to start. Learning from seasoned professionals, who have started their own communities, would capacitate you to grow your business and your community smoothly and consistently. You will have the opportunity to learn from tried and tested approaches to building a thriving tribe.
Let's Get Started
To see if you qualify, setup an exploratory call with Amy by filling out this form: