CONNECTION CAMP POP-UPS
The Connection Movement has creatively launched Connection Camp Pop-Ups in spaces and events including conferences, building lobbies and co-working spaces, large-scale dance parties and street-festivals.

Check out some photos from Connection Camp: State Street Edition, where The Connection Movement was invited by The Chicago Loop Alliance to design experiences for "Sundays on State Street" that would get folks interacting and participating as COVID began to life.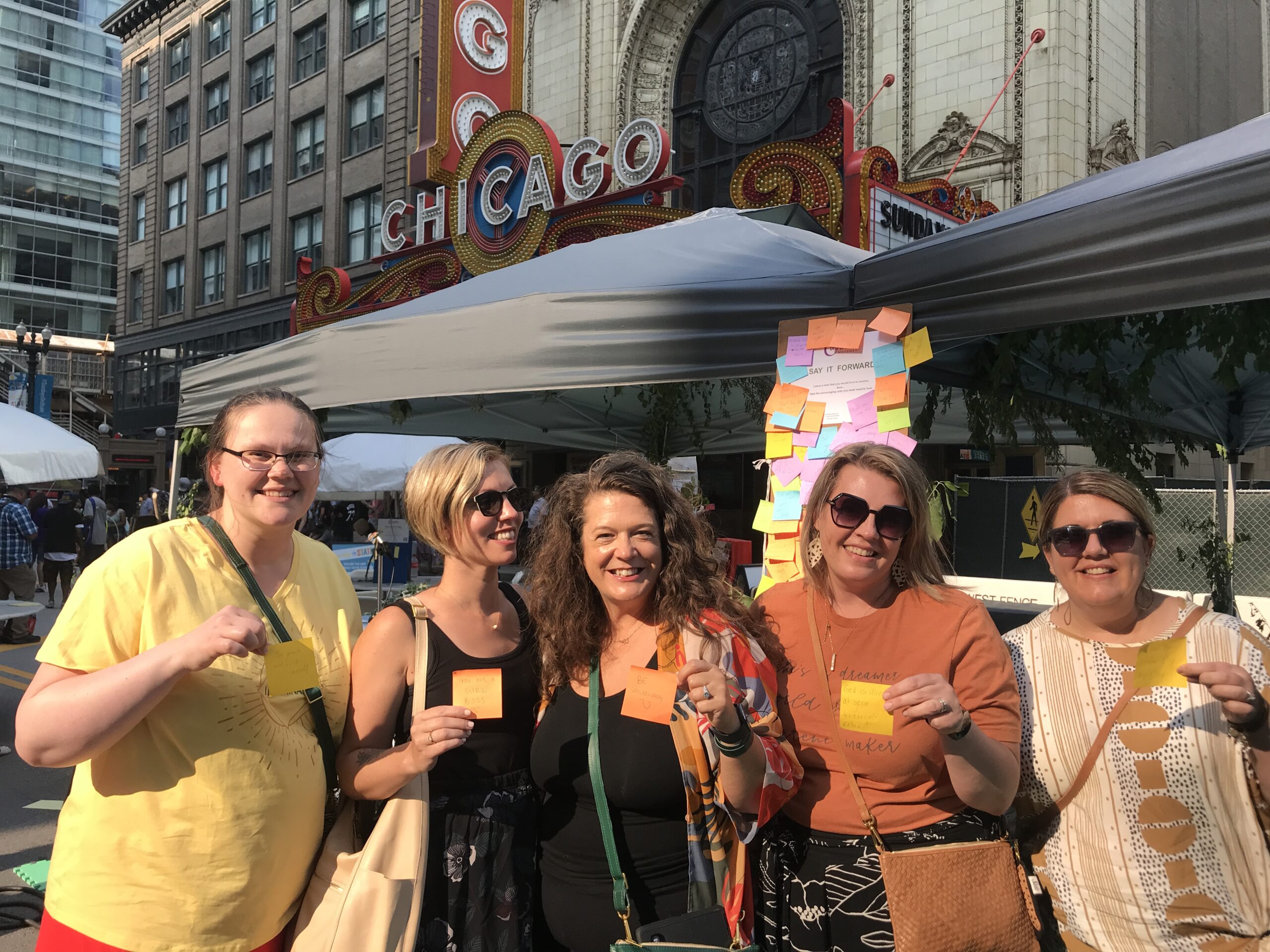 .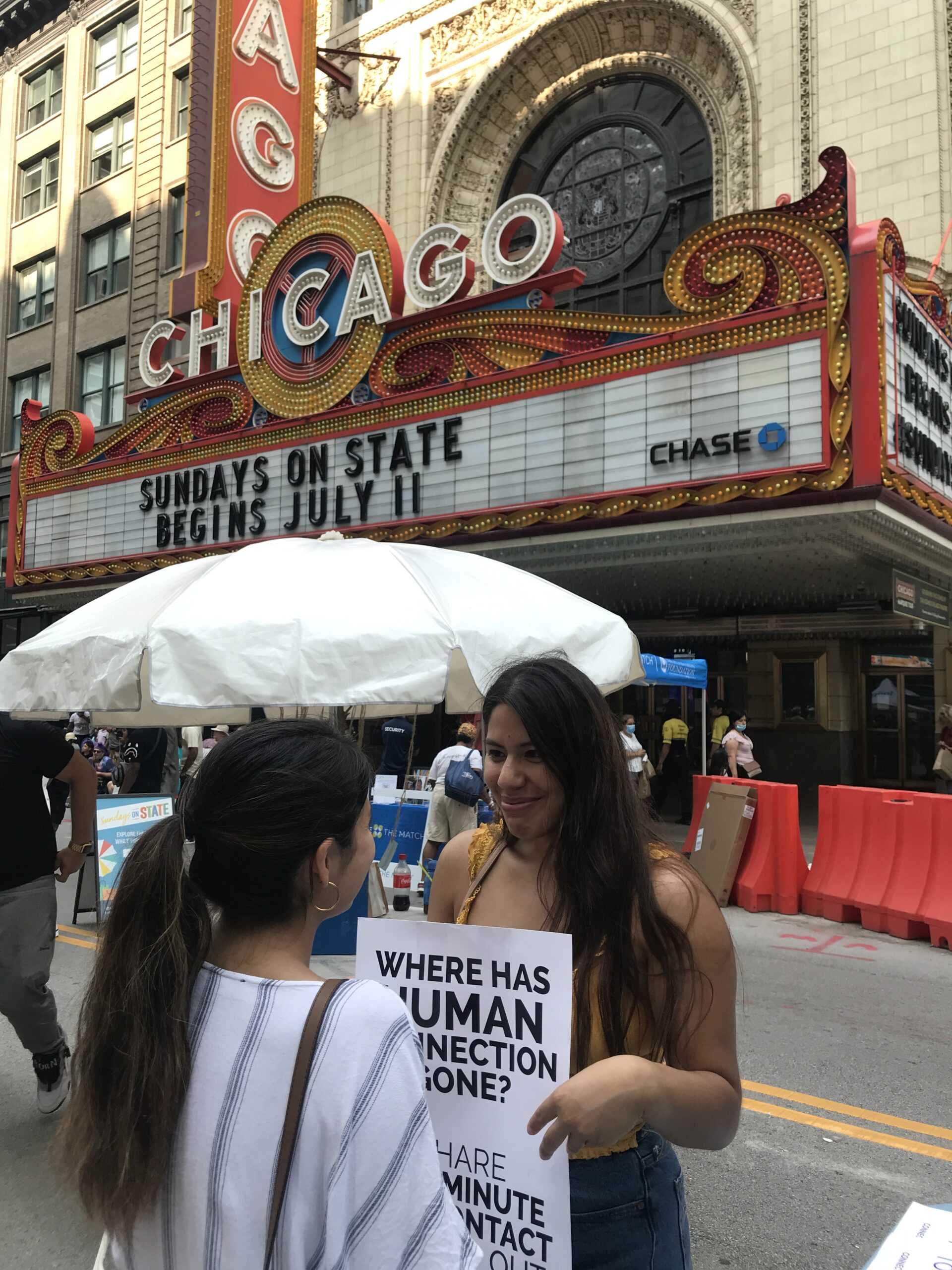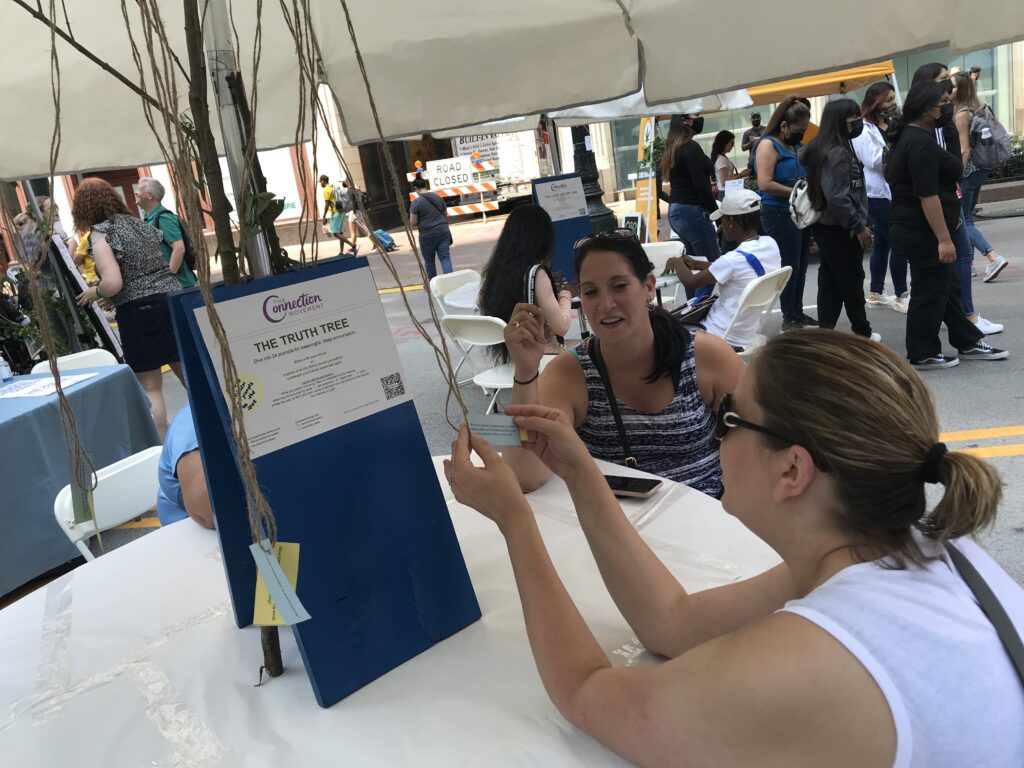 EYE TO EYE and Eye Contact Experiments
In 2015,The Connection Movement co-hosted the NY installation of an international large scale eye-contact experiment in collaboration with Liberators International.
TheConnectionMovement led the way in New York for deeper human connection as we joined over 220 other cities in the "World's Biggest Eye Contact Experiment"

In subsequent years, TheConnection Movement designed and hosted EYE to EYE – a festival in Bowling Green Park, NYC where strangers, friends and families came together to explore connection through play, eye contact, touch (hand massages), creative expression and public dance.

Eye to Eye Sunday, October 1st, 2017
Check out the International Compilation Video from 2016.

Check out these videos from our 2015 and 2016 experiments in NYC:
In 2015 we organized hundreds of volunteers who connected for one minute silent eye contact with between 5000-10000 New Yorkers along Broadway between Houston and 47th Street.
Two of our 2015 participants created this video:
<

Our NYC 2016 Video: