---

The Connection Movement has been helping people cultivate meaningful relationships for more than a decade. Our Connection Labs are welcoming, fun, low-pressure interactive social events that playfully invite us beneath the surface, support getting real and fostering connection – whether friendly, romantic or professional.  
What to expect at a Connection Lab –
A Connection Lab host will facilitate a social and fun exploration of connection through games, conversations and exercises that foster ways of seeing + connecting + appreciating yourself and others at a deeper level.  There will be a range of experiences that include standing, sitting, moving through the space.  Dress comfortably.   The group will sometimes break into pairs or small groups (no it doesn't feel like 3rd grade gym class waiting to be picked!)  Some aspects may feel nostalgic (we've got a really fun twist on rock-paper-scissors that is requested often), some may remind you of improv or acting classes, some may remind you of summer camp, and many games and exercises are likely to be altogether new to you.  Everything is voluntary and you'll be encouraged to choose your own adventure.  
You can expect to have fun, turn strangers into friends, connect more deeply with folks you may already know.  And, cuz we're Jedi facilitators, you'll also walk away with new tools and insights for better relating in all areas of your life!  
You belong here if…
… you want to engage meaningfully with new folks and skip the small talk
… you want to expand your social group or find your people
… you want to socialize outside of the bar-scene
… you're craving being accepted, heard and seen and giving that gift to others
… you want to grow your emotional and relational intelligence
… you are interested in relating better with those in your life, including friends, children, parents, partners and co-workers.
THIS INTERACTIVE EVENING IS INCLUSIVE AND WE WELCOME…
– all genders and orientations
– all religions, ethnicities, races
– all relationship status (come solo, come with a partner, come looking for a partner…)
– all ages 18 and older
ABOUT YOUR FACILITATOR – AMY SILVERMAN
Community Builder, Consultant, Entrepreneur, Facilitator, Educator
Amy is a passionate connector with a natural instinct towards big vision and action. With 25+ years professional experience, she has worked with adults and youth in North America, Europe and Africa designing and facilitating trainings, community and public activations, community-building events, social experiences, coaching programs, personal-development and leadership-development retreats.
Amy is committed to bringing people together through play, connection, self-expression and creativity in service of community and earnest and mindful relating. Her passion for cultivating human connection, growth and belonging led her to establish and grow The Connection Movement, a community that comes together and dives into self-discovery, transformation and deep, earnest connection. And Connection Camp, a 4 day immersive adult sleepaway camp – The Connection Movement's flagship offering.
Amy has trained with globally recognized leaders and facilitators. Her signature approach is to bring fun, earnestness, warmth, and unconditional acceptance to participants of her events and trainings, which creates a space for compassion, cooperation, and friendship to arise naturally. Meaningful, fulfilling connection and authentic communication are her life's passion. Amy proudly called NYC "home", for two decades and is now finding her way into feeling at home in Chicago.
THE CONNECTION MOVEMENT
The Connection Movement is committed to repairing the global social fabric by building and nurturing local communities, teaching empathic communication that builds bridges, and training community leaders to do the same. Since 2012, The Connection Movement has served groups that work, learn, socialize, live and gather together with custom initiatives that address the Culture, Engagement, Emotional Intelligence, WellBeing/Resilience, and Internal Communication within their community. Through facilitated training and programs, one-on-one or small group coaching, and consulting we make groups more human-centered. www.TheConnectionMovement.com
WHAT IS CONNECTION CAMP?
Featured in Inc. and Oprah Magazines, Connection Camp is a transformational adult sleepaway camp focused around cultivating connection in all its forms – with self, others, community, nature. Currently on hiatus, possible 2024 return!  www.ConnectionCamp.com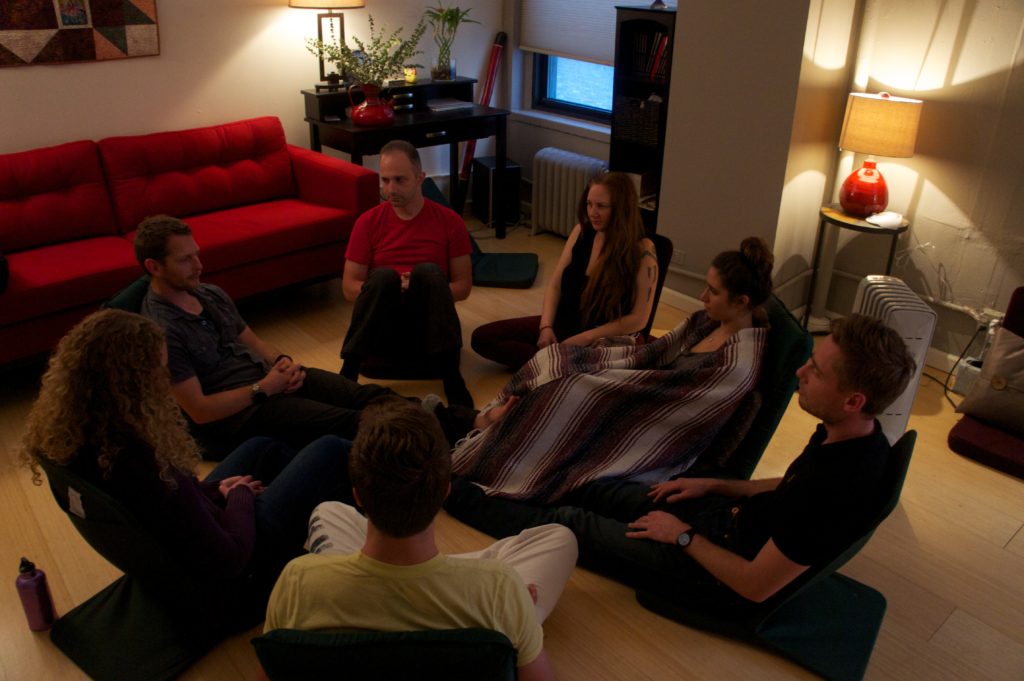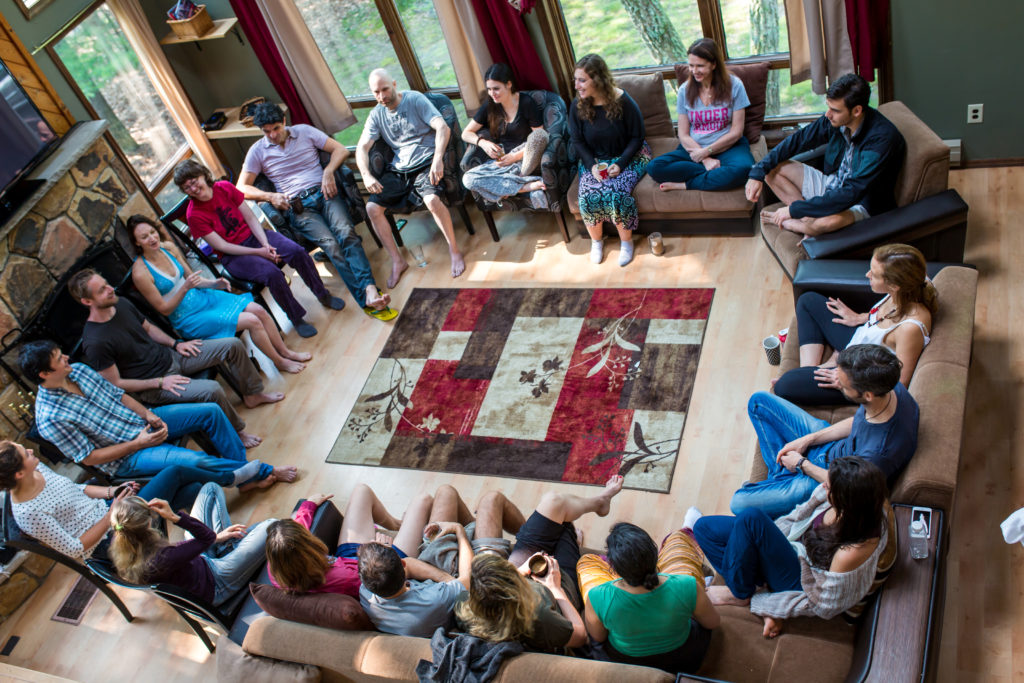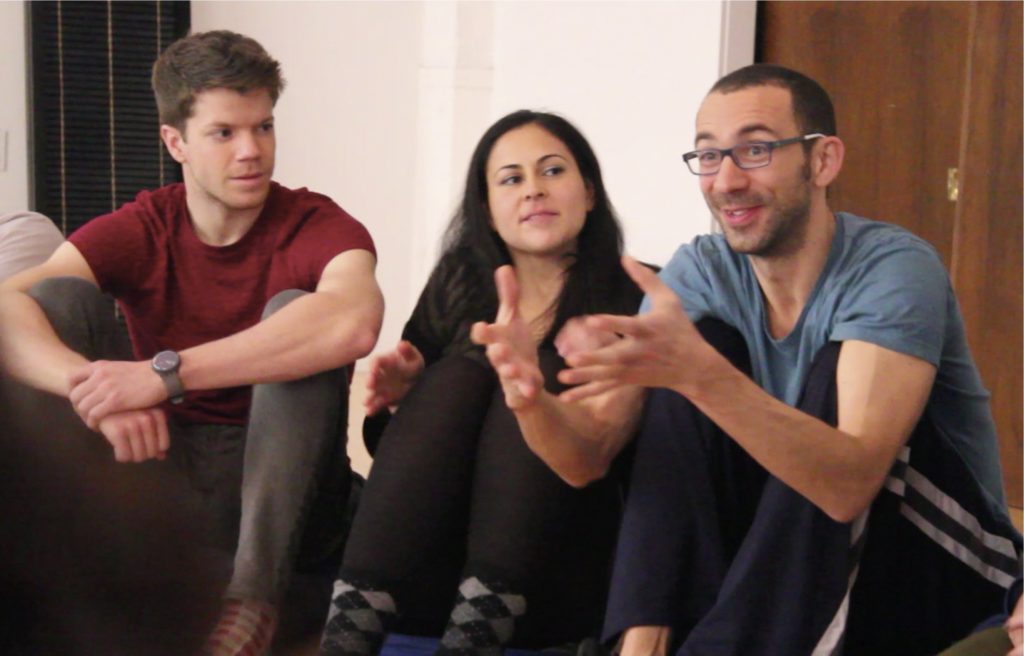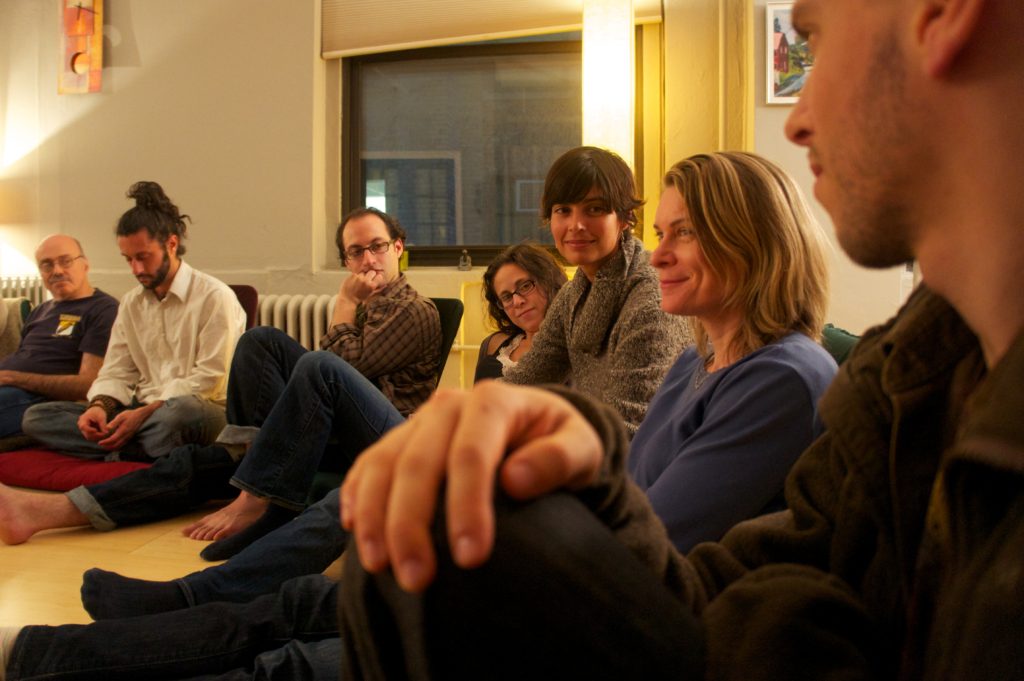 ---

QUESTIONS?